BuzzFeed Tasty by eko
eko, the leader in choice-driven entertainment, has partnered with the world's largest social food network to introduce an interactive cooking series! Tasty by eko invites you the viewer to personalize recipes with choice moments that reflect your specific taste... Don't believe us, TRY IT!
You May Also Like
You're in the drivers seat of this interactive trip... BUCKLE UP, ANSWER QUICKLY, and #SHARE your results with your friends!
Jill is a hot mess. It's up to YOU to navigate through awkward moments that either leave her somewhat dignified or even hot-messier.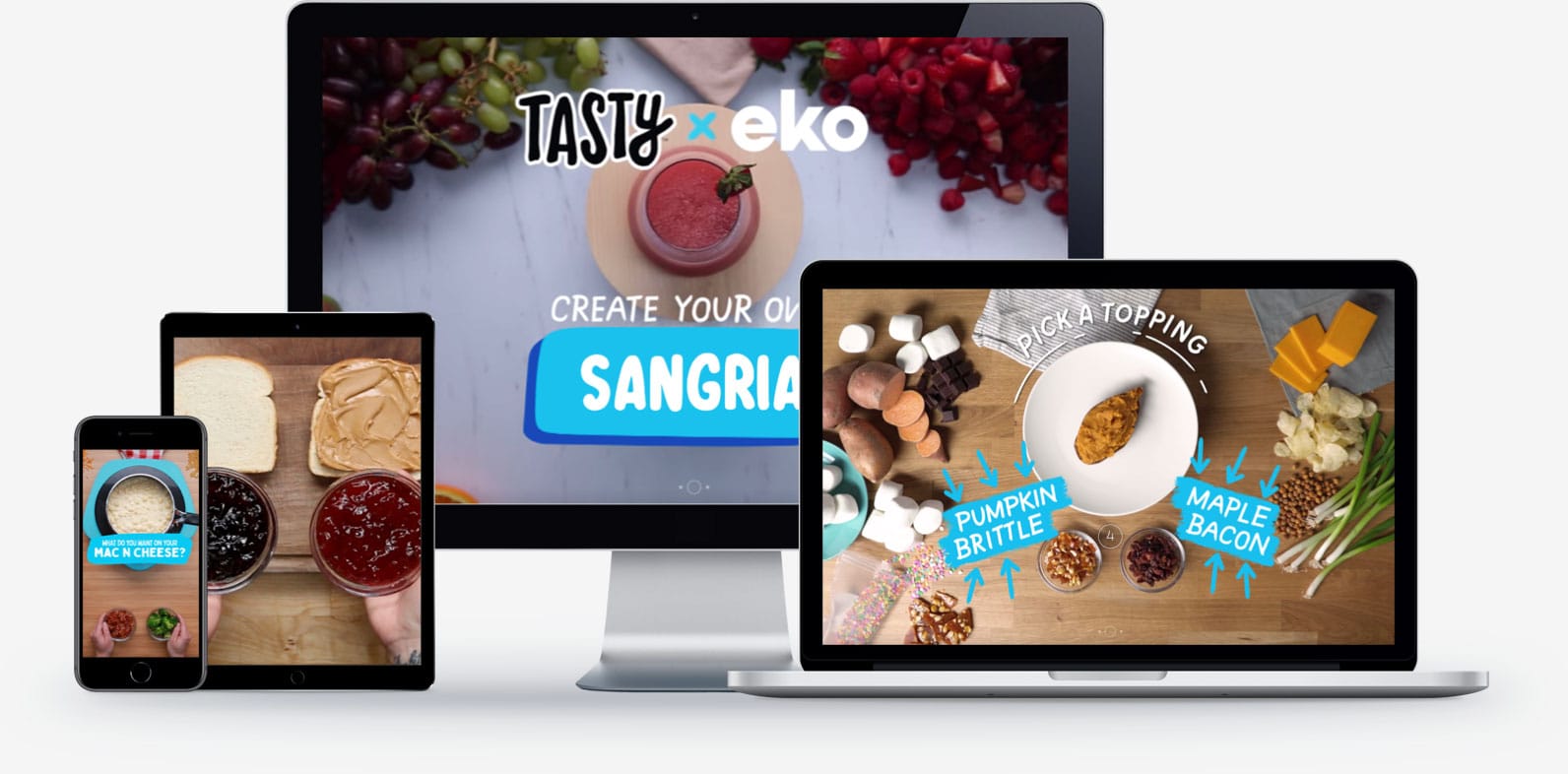 Watch eko anytime, anywhere
Choice-Driven Entertainment puts you in the driver's seat of your favorite
shows. Download eko for iPhone or Android and you'll always be the master
of your own fate. Ok, maybe just the master of your own content!
Download the Free App
Did you know?
You can download eko shows on Wifi so you can play them
any time without using your data.
Get Started