Customize and Craft the Best Chicken Wings
Is any Superbowl party or cookout complete without chicken wings?
In our Interactive Tasty recipe above you can use Walmart ingredients to put your own spin on this game day favorite, building a creative chicken wings combo completely customized to your tastes. Do you prefer your wings baked or fried? What about the dipping sauce – ranch or blue cheese? There's no need to debate, this time it's completely your call.
Show us your chicken wings masterpiece and we'll give you the recipe so you can make it at home. It's a fast and fun way to learn to cook while giving it your own personal spin, Walmart DIY style.
All 8 Chicken Wing BuzzFeed Tasty Recipes Brought to You By eko x Walmart x BuzzFeed
Did you know nearly 60% of Americans buy their groceries from Walmart? They offer a huge range of groceries on Walmart.com, as well as new Same Day and Next Day delivery options rolling out across the US.
Everyone makes their Interactive Tasty chicken wings recipe differently. Choose from all 16 interactive recipes of this mouth-watering wing wonder – which one will you discover?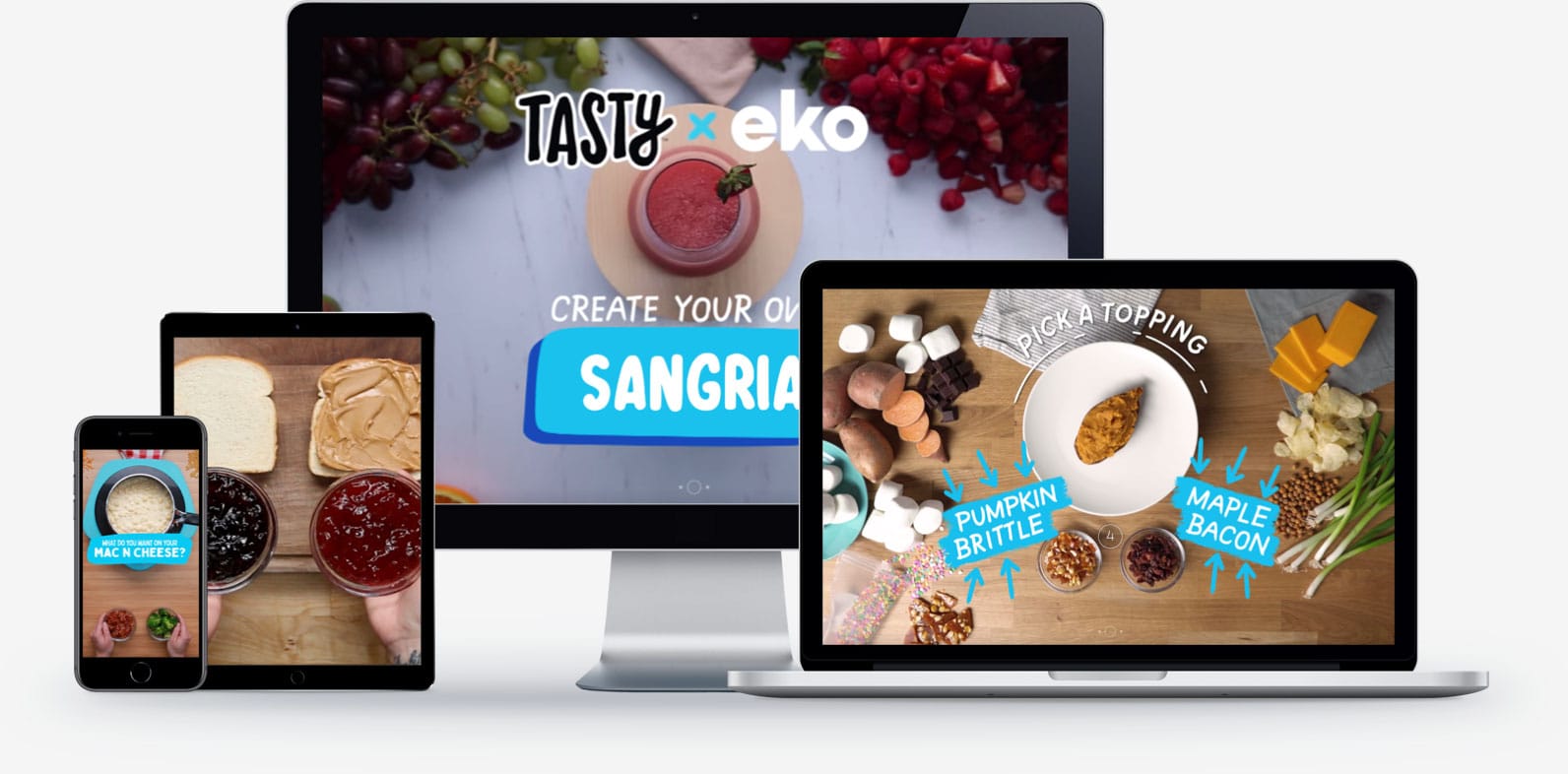 Watch eko anytime, anywhere
Choice-Driven Entertainment puts you in the driver's seat of your favorite
shows. Download eko for iPhone or Android and you'll always be the master
of your own fate. Ok, maybe just the master of your own content!
Download the Free App
Did you know?
You can download eko shows on Wifi so you can play them
any time without using your data.
Get Started