Making Masterful Meatballs
How do you make meatballs better ?
Sauced and savory balls of beef, and sometimes pork or other meat. The meatball is a classic comfort food for sure. Admit it, making homestyle meatballs is where you refined your snowball packing skills. These tasty meatball recipes are simple, satisfying and sui generis to your taste. You are the sauce boss, the exalted meatball majesty. If you want alfredo you choose it, more of a red sauce fiend then that is what you pick.
Check out our Interactive Tasty recipe up top and show us your meatball mastery mettle. In return we will tell you what your ingredient choices say about you. Will you Cheese the Day or are you Bun and Done? And if you're looking to make your meatballs on a modest budget Walmart is a great choice.
All 16 Meatball Recipes Brought to You by BuzzFeed Tasty
The origin of meatballs is masterfully masked in mystique. It is believed that the Persian kofta is where the origin of these minced meaty morsels truly lies. The kofta, which today can have a more cylindrical, basically means "pounded meat".
The Italian meatball is most likely what comes to mind when you think "meatball" but funny enough the traditional Italian meatball is quite different than what you probably expect. In Italy they are actually called polpettes and are usually served without pasta, can be made from meats other than beef including fish or chicken, and are about the size of golf balls. It's interesting to note that the original meatballs were made from pounded and finely minced leftover meat. Romans were adventurous enjoying meatballs made from rabbit, pheasants peacocks and more. The plethora of pork in China resulted in more pork meatballs. The meatball is enjoyed in many regions and goes by many names including ballekes, lihapullat, frikadelle,fleischlaibchen, kotlety, albóndigas, polpetti and köttbullar just to name a few.
It doesn't matter if you choose to make your meatball your main meal, a topping or a side. The meatball is clearly multifaceted and should not be limited to one style of making or serving.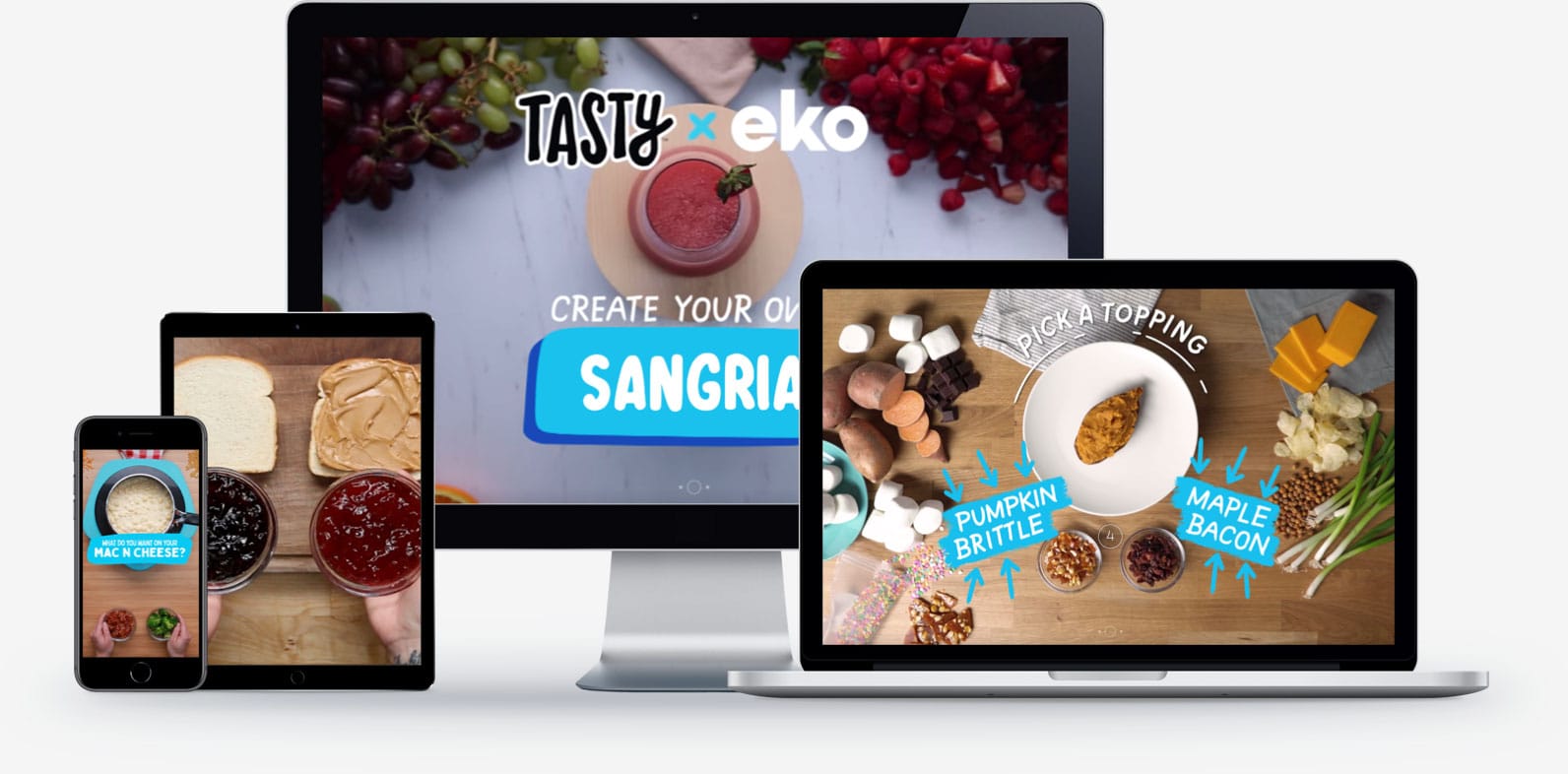 Watch eko anytime, anywhere
Choice-Driven Entertainment puts you in the driver's seat of your favorite
shows. Download eko for iPhone or Android and you'll always be the master
of your own fate. Ok, maybe just the master of your own content!
Download the Free App
Did you know?
You can download eko shows on Wifi so you can play them
any time without using your data.
Get Started