In fashion, trends will come and trends will go (remember gaucho pants? yeah, neither do we). It's wise — nay, crucial — to keep a select number of strong fashion staples in our closets to keep us grounded while we experiment with the latest craze. After all, they're called staples because if, for some reason, you needed to staple them to your body, you'd still look really, really good. Below are some of the most trusted pieces in the fashion world, and they'll keep you looking and feeling fabulous for the foreseeable future.
Job Interview Fashion Staples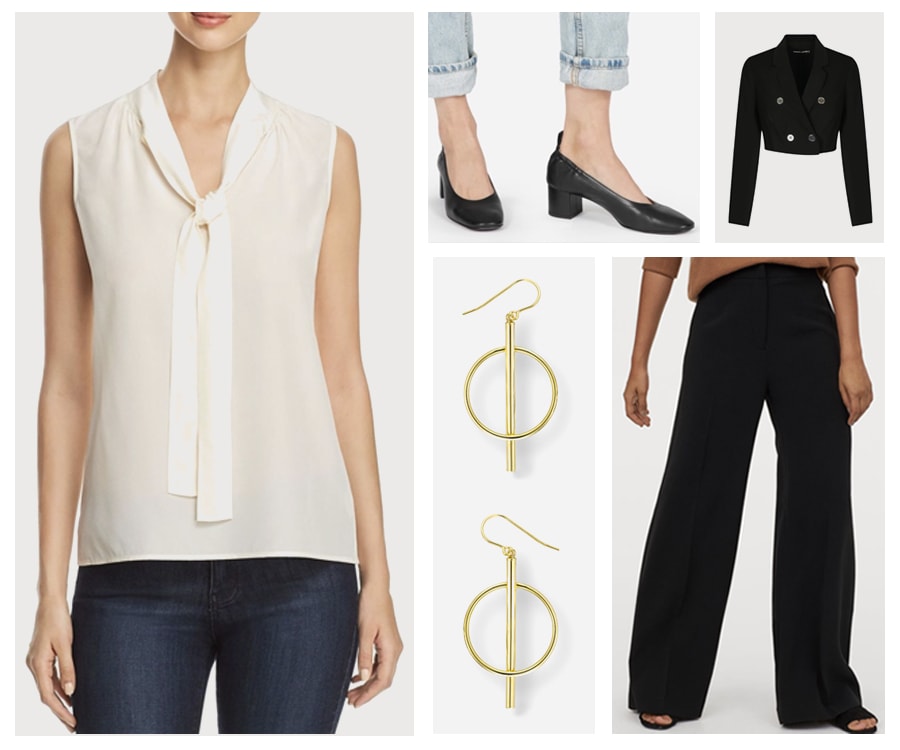 Structured Blazer – You mean business, and you have the lapels to prove it. Look for a blazer that flatters your specific body type and whichever pants you decide to wear; if you prefer high-waisted trousers, a cropped blazer is just what you need.
Quality Blouse – If you invest in a top made from quality materials, like silk, wool, or even organic cotton, it will not only elevate your outfit, but it'll also save you money in the long run (i.e. it won't unravel the first time you wash it like that cheapo polyester one will). It's also a good idea to find a blouse that's short-sleeved or sleeveless, just in case your nerves make you start sweating — we've all been there!
Tailored Pants – The pants you wear to a job interview need to be classy yet comfortable; not too tight around the legs or waist or so long that they are dragging underneath your shoes. A high-waisted, wide leg trouser is universally flattering and has survived throughout the decades, so that's always a safe yet stylish bet for job interview fashion.
Practical Pump – Even if everybody at a company wears sneakers to work, you still want to look put together from head to toe for your interview, and that means heels. Find yourself a black, low pump with a slightly thicker heel.
Statement Earrings – These can help keep the focus on the money maker, which is always your gorgeous face. Don't go too crazy, though — stick to standard metallics like gold or silver, and keep the size manageable.
Workout Essentials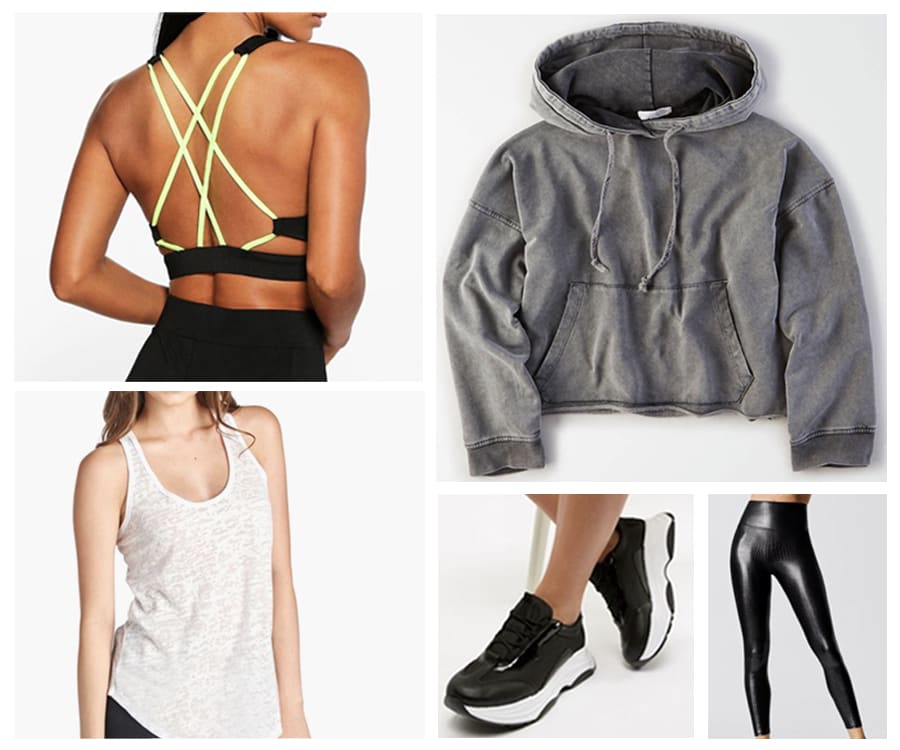 Sexy Yet Supportive Sports Bra – Your boobs should not suffer for the sake of looking cute at the gym. There are plenty of dependable bras that have cool straps in the back, which is just enough for flaunting your back muscles while you work up a sweat.
Sweat-Friendly Top – Whether you like it skin tight or super loose, you should look for material that wicks away sweat or breathes well, like cotton.
Better-Than-Basic Leggings – The trick here is honing in on a unique element that takes your standard black leggings from basic to BLAMMO. In this case, it's a luxe snakeskin pattern that's subtle and striking at the same damn time (plus, it'll make your booty look amazing).
Cool Cool-Down Hoodie – Once you're done working on your fitness, you need a cute coverup that's ready for some post-exercise drinks. A hoodie with laid back features like a raw hem and boxy fit checks all the boxes for workout essentials-ness.
Ride-or-Die Sneakers – Yes, sneakers that are stylish and supportive DO exist! Especially if you find ones that adhere to a limited color palette (black and white is always classic), then they can grace your tootsies during any given workout.
Date Night Staples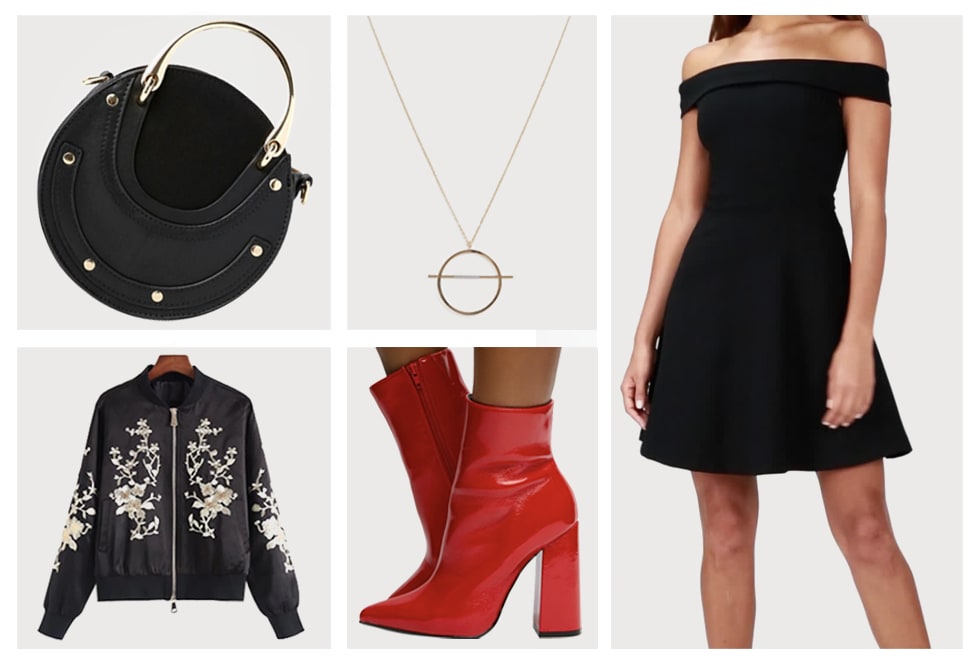 Not Yo Mama's LBD – Sometimes, dates get scheduled in the blink of an eye, so you gotta be able to quickly grab a little black dress that is no-brainer beautiful. No extra thought or stress is needed for this number, thanks to its form-flattering shape and comfort level, allowing you to focus on charming the pants off your date.
Sassy Jacket – Sure, it's not the most seductive piece of clothing, but a bomber jacket with a neutral design or pattern can effectively compliment whatever sexiness you got goin' on underneath it.
Heeled Booties – These lie in the sweet spot between formal and casual — they're making an effort, but not trying too hard. And if you're pairing them with an LBD, kick things up a notch with booties in a statement color, like a cherry red or electric blue.
Wrist Purse – There's something about delicately resting a ridiculously cute bag on your forearm that makes you feel like you own everything. And if it can be big enough to carry your essentials without weighing you down, then you've really got it all (figuratively AND literally!).
Statement Necklace – This is an opportune way to jazz up your LBD, as well as give you a way to express your personality. Don't stray far from standard metallics, but don't be afraid to have fun with it!
Birthday Party Outfit Staples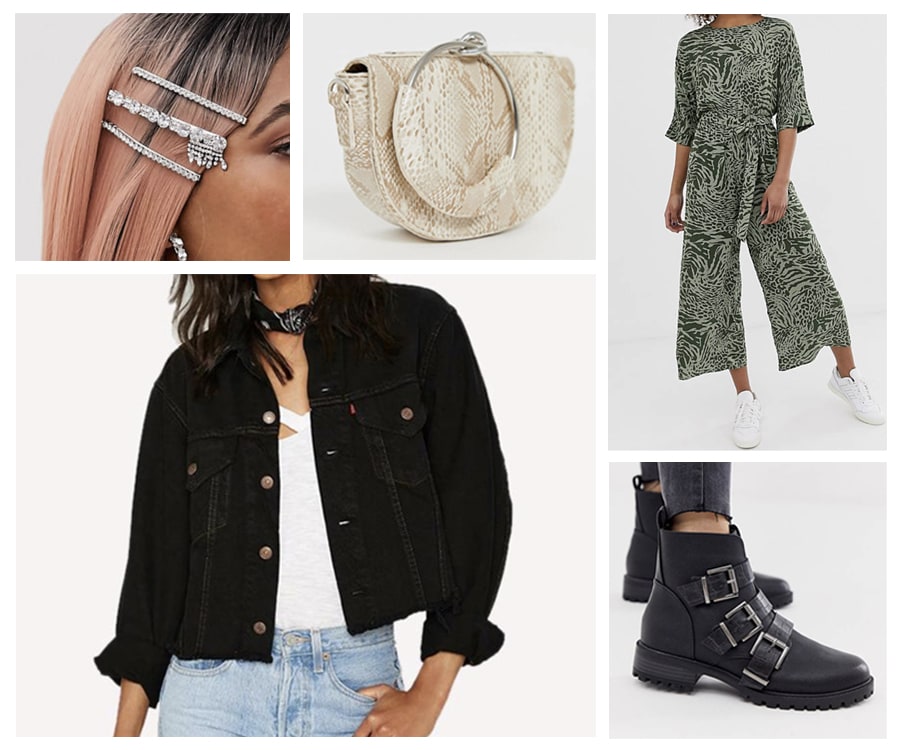 Cropped Jumpsuit – Backyard BBQ, bar gathering, boat soiree — wherever the party is going down, a relaxed-fit jumpsuit that's cinched at the waist and cropped at the ankle is appropriate for it all.
Casual Booties – When you're strapped up with these strappy, comfy ankle booties, your presence is a present. Keep the heel less than 2 inches for maximum danceability.
Black Denim Jacket – Not only does black go with everything, but a black denim jacket is a step above any kind of basic blue wash. Plus, you can always gussy it up with pins or patches if you so desire!
Quirky Clutch – Fun yet functional is the name of the game here. As long as it can hold your phone, wallet, lipstick, and some tissues, don't be afraid to find one with an off-beat texture or design.
Standout Hair Berets – Throw a couple of these on to spice up updos or blowouts or anything in between. Since they are shiny without being gaudy, they instantly compliment any birthday party outfit.