Make Perfect Meatballs with The Meatball Shop's Daniel Holzman
Join chef Daniel Holzman, co-owner of New York's famous Meatball Shop restaurants, as he shares his expertise on making a great meatball dinner. In this fully interactive cooking experience you can choose your spices, adjust your serving sizes, and select your protein. There's even a vegetarian option for those craving meat-free meatballs. Try it now, and see what it's like to learn to cook at your own pace, with an expert guiding you. We'll take it step by step as we Cook Together.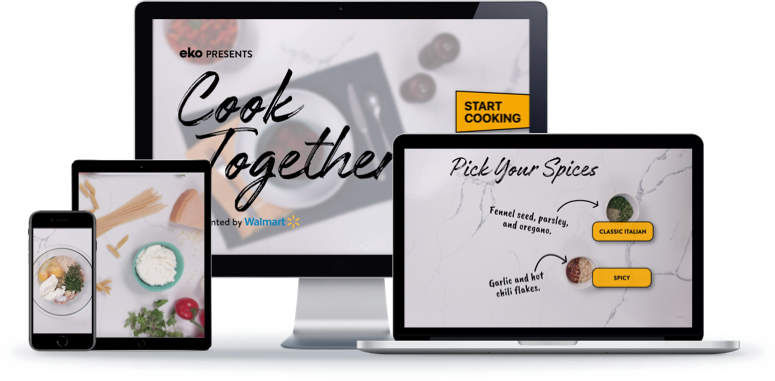 Watch eko anytime, anywhere
Choice-Driven Entertainment puts you in the driver's seat of your favorite
shows. Download eko for iPhone or Android and you'll always be the master
of your own fate. Ok, maybe just the master of your own content!
Download the Free App
Did you know?
You can download eko shows on Wifi so you can play them
any time without using your data.
Get Started